98% Spoiler free.
X-Men: Days of Future Past is 29% X-Men 1 & 2, 30% X-Men: First Class, 10% Wolverine (Origins and The), and 1% X-Men 3.  It does a great job of merging all of those storylines together.
Although when you think about it, in The Wolverine his claws were...
...and them meeting Wolverine at the Airport at the end of The Wolverine...
...and if they flashback to Jean from X-Men 3, meaning X-Men 3 was real, how is Professor still...
...Speaking of Jean, I'm pretty sure Jean-Luc and Gandalf would be too old to still be alive by the time...
...Unless, the changes made to the timeline in X-Men: First Class caused... 

Maybe it's best to follow this advice.
The movie was great, that's really all that's needed to know.  If you haven't seen X-Men, you'll want to see it before going in.  No real need to see X-Men 2 or 3.  You won't need to see the Wolverine movies, either.  But you will need to see X-Men: First Class, though.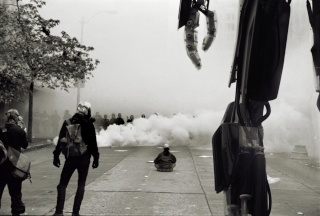 The graphics were decently rendered and used--I'm a sucker for volumetrics, so they got me early on.  There really wasn't much in the way of wasted space  (or "now's the best time to use the restroom and you won't miss much by the time you get back" moments), so the story kept a decent pace.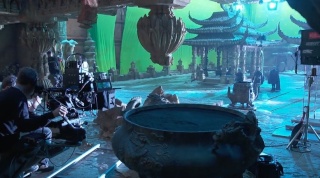 I was really keen on seeing Professor X in a vulnerable and low state, it's good to included these moments in film to show that even the people we admire the most have had to overcome difficulties as well.
Bunnie's rating: Four Blenderheads out of five
Story: Four out of five
Graphics: Four out of five (nothing "spectacular", but nothing cheap or noticeably "wrong")
Better than: Godzilla (lol), X-Men 2 and 3, Wolverine (Origins), Thor 1 and 2.
As good as: X-Men 1, The Wolverine
Not as good as: Inception, The Dark Knight, Man of Steel



Posts

: 453


Join date

: 2012-04-04


Age

: 38


Location

: Pacific Islands



Even if I won't always comment, I do read these, and I appreciate them. I haven't really seen other people compare the movies to others like you do, but I like that. I'll try to watch this next weekend!



Posts

: 366


Join date

: 2012-04-05



Thanks, RR. I think any reviews from here on out will focus more on the graphics, cinematography, and such rather than story since there are thousands of reviews that do story reviews professionally and better than I can. I'll keep doing the better/same/worse than though!

If you don't see many movies, I recommend holding off for "Edge of Tomorrow" which comes out in two weeks--the director did the Borne movies, so expect some shaky-cam, but the VFX houses involved in Tomorrow did some bang-up work, including:
MPC: Avatar, Gravity, Walter Mitty, Wold War Z, Harry Potter, and many more. They are one of the biggest VFX houses for both film and advertising.
Cinesite: Battle LA, Word War Z, Skyfall, John Carter, Narnia
Rodeo: Hunger Games, Pacific Rim, Terminator Salvation
zvisable: Skyfall, Clash/Wrath of the Titans, John Carter, and Captain Phillips.
The Third Floor: Pre-vis for many Marvel movies, Oblivion, and some others. They use Maya exclusively it looks like. (Captain America 2 was pre-vised using Blender for the primary graphics scene by a different VFX house.)



Posts

: 453


Join date

: 2012-04-04


Age

: 38


Location

: Pacific Islands





Similar topics
---
Permissions in this forum:
You
cannot
reply to topics in this forum